His younger Life
Michelangelo was born in the small village of Caprese in Tuscany on March 6th, 1475. He was passionate about becoming an artist all through his childhood, but his father was very adamant that he would not. He believed artists were no better than shoemakers.

A picture from the Ashmolean.
When he was 13, Michelangelo started an apprenticeship with Domenico Ghirlandaio. Lorenzo de' Medici, ruler of Florence, noticed his work and invited him to live in the Medici household. By the time he was 16, he had made two relief sculptures, Madonna of the Stairs and Battle of the Centaurs.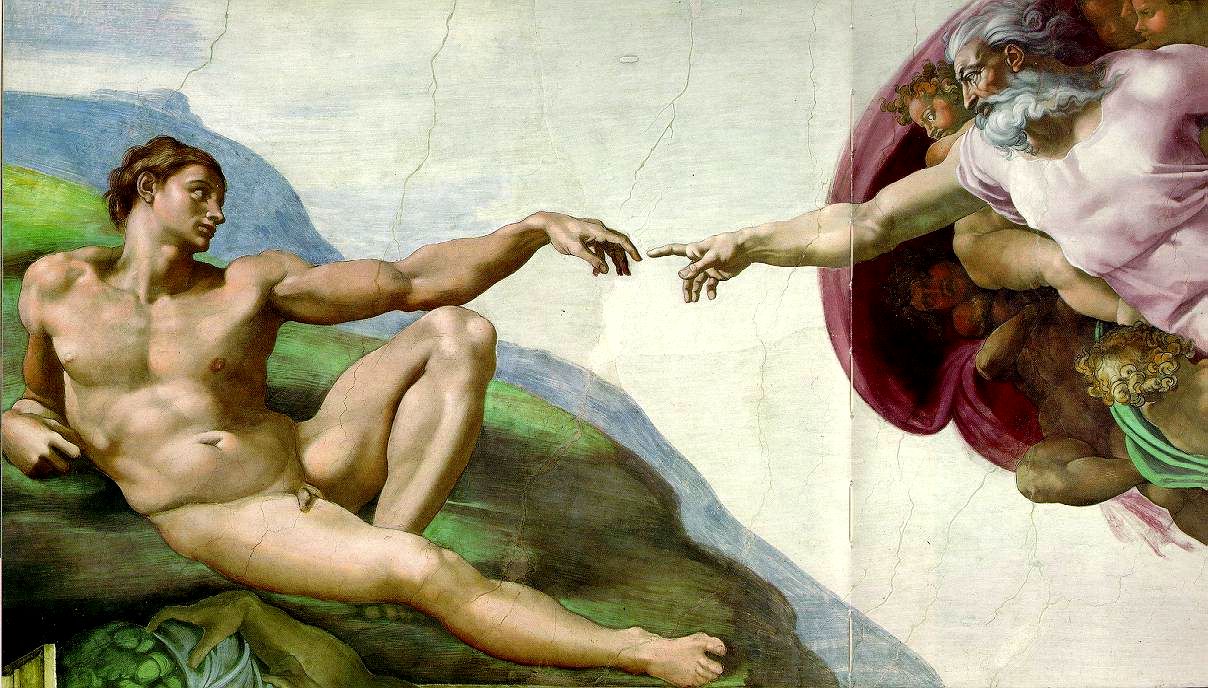 Click Here to view his later life
Book mark:
http://www-personal.umich.edu/~lones/michelangelo-creation.jpg