James Smith Gray MA MB Ch.B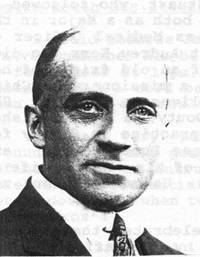 Aged ?
James, the fourth child, and one of two who became doctors, was born at Keabog in 1880 and given the names of his Mother's father. From the start he was academically very bright and at the village school gained first place in County Council Scholarships. He then spent a short time at Robert Gordon's College in Aberdeen before transferring to Mackie Academy in Stonehaven with his elder brother Alf when this opened in 1893. Here in 1897 he won the Kinnear Gold Medal as dux of the Academy and the Mitchell Silver Medal as best English Scholar of the year. The same year, aged 17, he went to Aberdeen University as 16th Bursar and graduated M.A. in 1901 winning a bursary for the student starting medicine with the best record in Arts courses. He further graduated M.B. Ch.B in 1904 gaining the 1903 Bronze Medal in the Medicine Class.
Having more than qualified, he took assistantships in Dumfries and London before being appointed Surgeon on S.S. City of Corinth, aboard which he visited Japan. In London again after his return and after watching cricket at Lord's, he called at the agency which dealt in medical appointments in search of a further post and was offered the only job it then had available - as locum to a Dr Dalley in Syston, Leicestershire, who was ill. He snapped this up and later became Dr Dalley's assistant. In 1910 he bought the Sileby part of the practice and in the same year married Margaret Moore, who was a cousin of Mrs Dalley's. (At the wedding, his eldest brother Gordon was best man and met there his wife-to-be who was a goddaughter of Mrs Dalley's).
# Editor's note: In view of the sequence of these events, I am glad my Uncle Jim did not stay at Lord's until close of play!
James' engagement and marriage apparently met initial opposition from his Mother who was allegedly shocked that he should contemplate marrying an Englishwoman(!) and would no longer be able to contribute to the expenses of raising his younger brothers and sisters. However, she and Margaret were gradually reconciled and indeed became very fond of one another.
James bought a plot of land on the Crossington Road and had a house built large enough to accommodate a family and a surgery. He and Margaret called it Dunnottar after the Castle at Stonehaven where they had picnicked during their honeymoon. There he lived and practised for the next 50 years, treating three generations of Sileby people - as a consequence of which he developed the habit of referring to married women by their maiden name or even by their mother's maiden name!
The practice of medicine in pre-NHS 1948 was very much a one man show. There was no District Nurse but a "handywoman" who acted both as midwife and layer-out of corpses. Confinements or a case of pneumonia often meant all night vigils. James had a particular affection for his older patients whom he visited informally on a regular basis. When the NHS came into force, by which doctors were paid by the number of patients on their list regardless of whether they required treatment, his reaction was "splendid, now I can visit people as often as I like without feeling embarrassed at running up a bill".
He founded the Sileby branch of the St John's Ambulance Brigade and was their Medical Officer. He was a voracious reader and loved music, ranging from classical to music hall. He was also a crossword addict and was very put out if he could not complete both those in the Telegraph and the Times before lunch. He was very keen on watching cricket and was a member of the County Club for many years, usually spending Thursdays at the ground in Leicester when there was no evening surgery.
His chief delight however, was the garden with a particular love of dahlias. When Dunnottar was built in 1910 on a raised mound to be above flood water, the garden was a ploughed field and was levelled and planted by him with the assistance of John Freer. Between them, they created tennis and croquet lawns surrounded by flower beds with side gardens for vegetables, fruit trees and beehives.
James and Margaret had four children. Stuart, who followed in his father's footsteps, specialised in hygiene both as a Major in the RAMC in the Second World War and ultimately as Medical Officer of Health for Suffolk. He married twice: first Audrey Kerr who died in 1975 and then Lucille Swinney, the widow of an old friend of his and Audrey's. Isabel who after some years as a missionary in China and a short time among the Chinese in Java now lives in America. She married as his third wife Norman Franklyn Douty, a distinguished Baptist Minister. Peggie who ran the dental practice in Sileby for many years and who married Harry Heath, a Press Photographer; and Angus who also pursued medicine and spent most of his working life as an anaesthetist at Preston General Hospital. He married (but not until he was 47) Veronica Schultze, a nurse.
In September 1960, James and Margaret celebrated their golden wedding anniversary and were greatly moved by the affection and generosity shown to them by Sileby people. Sadly, by then James was a sick man and after retiring at the end of the year he died in January 1961 at the age of 80.
Contributed by his granddaughter Eleanor Johnson nee Heath and his daughters Isabel Douty and Peggie Heath.
Isabel Douty also writes:
My memories of my father are - almost all - happy ones. He was fond of children, and especially, of course, of his own children. It seems to me now that I spent hours and hours sitting on my Father's lap while he read to me. Of course he encouraged us to learn to read - no need to wait till we went to school! - and I think I began to read at the age of 3. He himself was an avid reader and the breadth of his general knowledge was prodigious.
Mother would often remind us that our father was very punctual and that we must not keep him waiting. In spite of the variety and unexpectedness of the situations he found in the homes of his patients, he managed to keep control of his visits and was nearly always in and out in a minimum of time, but without sacrificing one whit of medical care or of personal concern.
He had great presence of mind and could act very quickly when necessary. He taught each of us to drive by having us drive him on his daily round. (I did not recognise at the time what a sacrifice of his peace of mind this must have been!). On one occasion, when I was driving him into Loughborough, a child suddenly darted from the sidewalk into the street and the left front wheel struck her. I managed to bring the car to a swift halt so that the wheel did not go over her body. Of course I was horrified - but my Father acted very quickly. He told me to move to the passenger seat, jumped out of the car, picked up the child in his arms, then took the wheel and drove to the hospital. There he let it be assumed that he had been driving and took responsibility for the accident. In the mercy of God, the child was bruised but not seriously hurt; and the driver was exonerated.
I am thankful to have had such a father - so honest, kind and responsible - and deeply committed to his wife and family and to his medical practice.
Peggie Heath his second daughter adds:
I would endorse Isabel's comments about my Father's punctuality. I never remember him being late for breakfast in spite of night calls, or for dinner at 1 pm, no matter how long the morning round. For years he had a cold bath every morning until I think his early 60s when he found difficulty in getting warm afterwards.
He was very particular about our speaking with correct pronunciation and grammar - I still wince when I hear a split infinitive or an intrusive 'r' as in Amelia(r) - and we had to be careful to differentiate between 'Wales' and 'whales', though it did not go down well when to tease him I started saying 'rHododendron' and 'rHinoceros'!
Eleanor Johnson nee Heath further contributes:
My memories of my Grandparents and their house are many and varied: from relatives of my Grandfather who had emigrated throughout the world visiting with tales of far flung places; the dressing up box often with clothes from those far flung places; my Grandmother's cooking; the shelves of books to fascinate a small child - but most vividly the garden, the daffodils, celandines and sweet peas, the fruit trees and the endless space in which to play. Never had a child so magical a place in which to grow up under the watchful eyes of so loving and wise grandparents.
Finally, Ian Gray, a nephew, recalls:
My sister Mary and I stayed at Dunnottar on several occasions when we were children and I remember with gratitude the warm welcome we received from Uncle Jim and Auntie Margaret. Because our house and garden in London were in a built-up area and smaller, the size and surrounding space at Sileby made a big impression on me. I particularly loved the garden and to this day the smell of box evokes it for me. The novelty of the geese (two of which were given annually to the local Cricket Club for its Michaelmas Bazaar Raffle), the turkeys and the hens - and especially their young - were a delight and I can recall the smell of the bran mash that was cooked for them, so strange to a townee. Moreover, the surrounding fields and the little stream by the road - indeed the village itself - all were magical.
I remember Uncle Jim best at those times when he would have been in his late 40s. He was perhaps 5 feet 6 inches tall, of stocky build, and bald. To me, his head seemed large for his body and gave him a gnome-like appearance; and I was fascinated by the skin on his head which browned by the sun, reminded me of parchment! I remember too the cigarettes he used to smoke - these were Virginia cigarettes made specially for him by a tobacco shop in Jermyn Street, London and had his initials on each one! He was quiet and reserved with us children and let Auntie Margaret take the lead but an endearing uncle of great dignity, kindness and good humour.